Lonestar Retrobates
Hosted by Karen and Michael
7pm Main Room: Beg-Int Swing/Lindy Lessons with Karen and Michael

7pm Back Studio:  Beg-Int Balboa Lesson with Jeff Kroll


8-11pm Live Show and Dance Party with Lonestar Retrobates

DJ Michael Arntz

Doors Open at 6:30 pm.   $15

1317 San Pablo Blvd., Berkeley, CA (corner of Gilman).  Parking at REI after 9pm.

Admission $15 includes lessons and party.

Click Here to Buy Tickets
---
The Lonestar Retrobates
The Retrobates draw from Bob Wills, and from Louis Jordan to Johnny Mercer, from Ella to Ella Mae– from Billy Jack to the Great American Songbook.
Originally formed in 1978 as the Lone Star Band, the Retrobates have added horns and big-band style harmony vocals and now with eight pieces perform their "Westcoast Cowjazz" on the second Sunday afternoon 3-6PM at Sausalito's Presidio Yacht Club at Travis Marina in Fort Mason. Emily Bonn (of the Bonn Vivants) and big band trumpeter-vocalist Ray Green are the lead singers. Also on lead and harmony vocals are guitarist John Tuttle and Trailboss Mylos "Boogie" Sonka who also covers the pedal steel and fancy yodeling duties. Fiddle Ray Landsberg is the fiddler and Dale Alstrom is the tenor sax man. The rhythm section is Jimmy Touzel on string bass and Pete Lind on drums. Truly an all-star lineup. 
Website: http://www.lonestarretrobates.com
---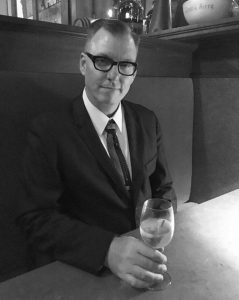 Dance Instructor Jeff Kroll was drawn to Ballroom dancing in college and pursued it for over 9 years. Big band swing music was always his favorite, though, so you can imagine the thrill when he discovered Lindy Hop in the 90's… All swing music, all the time! He hasn't looked back since, only his favorite form of swing dancing is now Balboa.
Jeff discovered Balboa around the turn of the century. He was an original member of the Oaktown Alligators Balboa performance group. He started teaching in 2003, ran a weekly Balboa focused venue in Oakland from 2006 – 2013, and has taught weekly classes at Tuesday Night Jump at the Verdi club from 2006 to the present. Jeff has danced for television and for the big screen, and has performed, taught, judged competitions, and DJed at countless public and private events all over the country and internationally! Although he's accumulated titles and trophies from local and national competitions over the years, he really doesn't like the stress involved, preferring instead the social aspects of dancing and teaching.
His love for dancing and his desire to share it is reflected in the enthusiasm and positive energy he brings to his classes. Jeff infuses everything with fun and creativity, even the most technical of details, and he is known for relaxed, patient individual attention and encouraging guidance.
---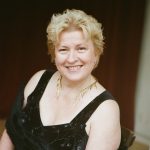 Dance Instructor Karen Lile: Karen began teaching in 2006. She considers teaching as an opportunity to share her love of dance and to unlock each student's potential for enjoyment and mastery. She helps students discover the dancer inside of themselves and feel comfortable on the dance floor. Karen has studied dance with enthusiasm for many years. These studies have included university level dance classes, teacher college certification and travel around the world to study with various teachers. Website: http://www.karenandmichael.info
---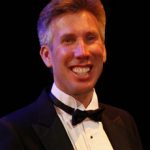 Dance Instructor Michael Arntz:
Michael began teaching with Karen in 2007. Michael Arntz combines his years of experience as a musician with his training as a professional dance teacher to help students learn how to dance to the music with skill and ease. His patience and expertise help students feel comfortable about learning to dance for the first time. He is also a DJ for private events, and plays the music between the band's sets when there are live shows.