Stompy Jones
Hosted by Karen and Michael
7pm Main Room: Beg-Int Swing/Lindy Lessons with Karen and Michael

7pm Back Studio: Shim Sham lesson with Sam Nguyen and Calvin Lu from The Breakaway


8-11pm Live Show and Dance Party with Stompy Jones

Fun break-time dance performance by "The Breakaway Performance Troupe"

DJ Michael Arntz

Doors Open at 6:30 pm.   $15

1317 San Pablo Blvd., Berkeley, CA (corner of Gilman).  Parking at REI after 9pm.

Admission $15 includes lessons and party.

Click Here to Buy Tickets
---
Stompy Jones
With revivalist zeal, the Stompy Jones band doesn't just recreate, but breathes new life into the most jumping, rocking, and swinging small band music of the '30s, '40s and '50s. One of the busiest bands extant, Stompy Jones returns to our stage performing songs from its ever-lengthening set list that includes new favorites from its most recent CD, "Sock It to Me!" Taking its name from a classic Duke Ellington tune, Stompy Jones has performed everywhere from San Francisco's Top of the Mark to Disneyland (a monthly gig) and Santa Rosa's Ellington Hall. Big band leader Les Brown said that the sextet has "the best small band sound that I've heard in years." Inducted into the Blues Hall of Fame in 2010, Stompy Jones has had its music featured in films including "Deuce of Spades" and the award-winning short "All About Alice."
The group, originally known as the Swing Session Band, was formed in 1998 to play East Coast Swing and Lindy Hop in the spirit of the hottest jump bands. Its repertoire features rousing revivals of classics by Louis Jordan, Earl Hines, Fletcher Henderson, Louis Prima, Roy Milton, and John Kirby as well as several originals. Stompy Jones boasts musicians who have been playing this music all their lives, with sizzling horns, slapping bass, and irrepressible dance drum beats. Hank Maninger plays guitar and belts and shouts the blues, with trumpeter Rob Dehlinger and saxophonist Keith Crossan trading riffs with boogie-woogie pianist William Beatty. Drummer Lee Beary and bassist "Little David" Rose keep the rhythm section tight.
Website: http://www.stompyjones.com
---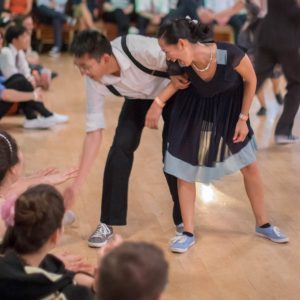 Dance Instructors Sam Nguyen and Calvin Lu: Sam and Calvin fell in love with swing dancing at UC Berkeley's Lindy on Sproul and SwingCal, both becoming active members of the swing community by teaching, mentoring, and DJing. Raised in Cal's ambidancetrous community, you'll often find them both leading and following on the social dance floor. Their dancing focuses on playful partnership and lighthearted silliness. Coming from performances with the Sproul Stompers and recent competition experience, Sam and Calvin are excited to share their enthusiasm at the Breakaway.
---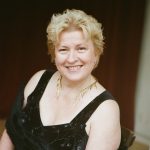 Dance Instructor Karen Lile: Karen began teaching in 2006. She considers teaching as an opportunity to share her love of dance and to unlock each student's potential for enjoyment and mastery. She helps students discover the dancer inside of themselves and feel comfortable on the dance floor. Karen has studied dance with enthusiasm for many years. These studies have included university level dance classes, teacher college certification and travel around the world to study with various teachers. Website: http://www.karenandmichael.info
---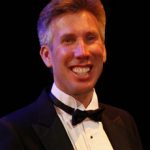 Dance Instructor Michael Arntz:
Michael began teaching with Karen in 2007. Michael Arntz combines his years of experience as a musician with his training as a professional dance teacher to help students learn how to dance to the music with skill and ease. His patience and expertise help students feel comfortable about learning to dance for the first time. He is also a DJ for private events, and plays the music between the band's sets when there are live shows.