Steve Lucky & the Rhumba Bums featuring Miss Carmen Getit
Hosted by Karen and Michael
7pm Main Room: Cheryl McBride –Beg-Int Swing/Lindy Lessons 

7pm Back Studio: Michael Marangio – St. Louis Shag

8-11pm Live Show and Dance Party with Steve Lucky & the Rhumba Bums featuring Miss Carmen Getit

DJ  Cheryl McBride

Doors Open at 6:30 pm.   $15

1317 San Pablo Blvd., Berkeley, CA (corner of Gilman).  Parking at REI after 9pm.

Admission $15 includes lessons and party.

Click Here to Buy Tickets
---
Steve Lucky & the Rhumba Bums
In a four-star CD review, DownBeat magazine wrote: "The Rhumba Bums abide by Cab Calloway's advice: 'Live what's in your soul and sing your friggin' heart out.'" Steve Lucky & the Rhumba Bums have been one of the West Coast's most popular, to say nothing of most entertaining and fun, bands since composer-pianist-leader Steve Lucky assembled the Bums back in 1994 in the early days of the swing dance revival. The Rhumba Bums continue to play and sing just about the most irresistible dance tunes extant, mixing some well-known '40s and '50s jump blues and swing charts with rare and nearly-forgotten gems that deserve to be resurrected. The Bums' second CD, "Some Like It Hot!," features several band originals such as "Beat Girl," "Maybe Later," "The Hollywood Jump," and "Haul Off and Love Me," plus a live version of "Every Time I Hear that Mellow Saxophone," featured in the movie "Be Cool."
The Rhumba Bums include singer-guitarist Miss Carmen Getit, Matt Cowan and Doug Rowan on saxophones, drummer Brian Fishler, and bassist Lukas Vesely. The band's trump card is Getit, who offers vocal sparring matches with Lucky and guitar playing that, whether swing, blues, or even some bebop licks, is inspired, fast, and faithful to the genre. In pre-Rhumba Bums years, Lucky discovered Getit (who had played piano before she could read and has played guitar since shortly thereafter), bought Getit her first electric guitar and introduced her to the music of T-Bone Walker, Ruth Brown, and other swing-R&B legends, and they formed a piano-guitar duo in New York City.
Website: http://www.luckylounge.com
---
---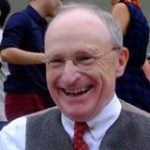 Dance Instructor Michael Marangio: Michael specializes in vintage dances, mainly of the "Swing Era." Dances include Lindy Hop, East Coast Swing, St. Louis Shag, Big Apple, Shim Sham, Charleston, and Balboa. Michael has been swing dancing since 1985, and dance teaching since 1995. He has taught at many different clubs and studios, mainly in the San Francisco Bay Area.
Michael is known for the ability to break down dance steps to into small pieces that make it easier to learn. He was inducted into the California Swing Dance Hall of Fame in 2008. He also does DJ work providing swing music for dance parties.
Michael learned the St. Louis Shag in 1986 and especially enjoys teaching it and dancing it. He hopes it gets to be more popular again and wants to see more people doing this fun dance.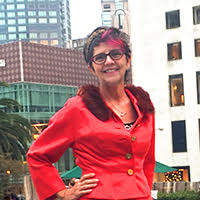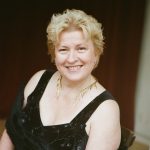 Dance Instructor Karen Lile: Karen began teaching in 2006. She considers teaching as an opportunity to share her love of dance and to unlock each student's potential for enjoyment and mastery. She helps students discover the dancer inside of themselves and feel comfortable on the dance floor. Karen has studied dance with enthusiasm for many years. These studies have included university level dance classes, teacher college certification and travel around the world to study with various teachers. Website: http://www.karenandmichael.info
---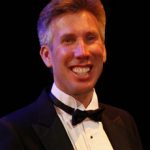 Dance Instructor Michael Arntz:
Michael began teaching with Karen in 2007. Michael Arntz combines his years of experience as a musician with his training as a professional dance teacher to help students learn how to dance to the music with skill and ease. His patience and expertise help students feel comfortable about learning to dance for the first time. He is also a DJ for private events, and plays the music between the band's sets when there are live shows.