Mood Swing Orchestra Pre-New Years Eve At Ashkenaz.
Hosted by Karen and Michael.  Lesson by Cheryl McBride

8pm Main Room: Beg-Int Swing/Lindy Lessons with Cheryl McBride


8-11pm Live Show and Dance Party with Mood Swing Orchestra

Shim Sham at break

DJ Cheryl Mc Bride


Doors Open at 6:30 pm.   $15

1317 San Pablo Blvd., Berkeley, CA (corner of Gilman).  Parking at REI after 9pm.

Admission $15 includes lessons and party.

Click Here to Buy Tickets
---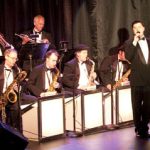 Mood Swing Orchestra: One doesn't need a tux and gown to dance to the Mood Swing Orchestra, but the music presented under the leadership of saxophonist Michael Young is in the elegant ballroom style of big band East Coast Swing and Lindy Hop. Mood Swing has performed regularly at venues from the Claremont Resort to Bimbo's. The band was launched in 1995 and was chosen as one of the best local swing bands in the March 1999 issue of "San Francisco" magazine. Trumpeter Peter Anastos provides many of the arrangements of classic big band dance hits of the 1930s and '40s by Count Basie, Duke Ellington, Xavier Cugat, Benny Goodman, Glenn Miller, and Artie Shaw. The tunes are ageless: "Take the 'A' Train," "In the Mood," "Harlem Nocturne," "Come Fly with Me," and dozens more.
---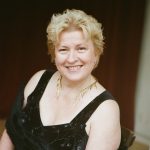 Dance Instructor Karen Lile: Karen began teaching in 2006. She considers teaching as an opportunity to share her love of dance and to unlock each student's potential for enjoyment and mastery. She helps students discover the dancer inside of themselves and feel comfortable on the dance floor. Karen has studied dance with enthusiasm for many years. These studies have included university level dance classes, teacher college certification and travel around the world to study with various teachers.
---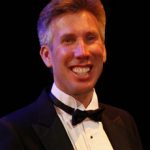 Dance Instructor Michael Arntz:
Michael began teaching with Karen in 2007. Michael Arntz combines his years of experience as a musician with his training as a professional dance teacher to help students learn how to dance to the music with skill and ease. His patience and expertise help students feel comfortable about learning to dance for the first time. He is also a DJ for private events, and plays the music between the band's sets when there are live shows.
---