Macy Blackman and the Mighty Fines
Hosted by Karen and Michael
8pm Main Room: Beg-Int Swing/Lindy Lessons with Cheryl McBride and Michael Marangio

9-12pm Live Show and Dance Party with Macy Blackman and the Mighty Fines

DJ Cheryl McBride

Doors Open at 7:30 pm.   $15

1317 San Pablo Blvd., Berkeley, CA (corner of Gilman).  Parking at REI after 9pm.

Admission $15 includes lessons and party.

Click Here to Buy Tickets
---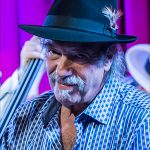 Macy Blackman and the Mighty Fines
It's time for the hottest Crescent City Soul, from New Orleans greats Dave Bartholomew, Fats Domino, and a host of other favorites, revitalized by pianist Macy Blackman and his hard-driving band the Mighty Fines. They also feature music from their new CD, "Friskin' the Whiskers." Originally from Delaware, Macy Blackman made his professional debut at the age of 12 and has played music most of his life, eventually moving to San Francisco. He put together the Mighty Fines in 2003. Relocated from New Orleans after Hurricane Katrina, Ken "Snakebite" Jacobs became the band's baritone saxophonist. Nancy Wright sings and plays tenor sax (she's worked with everyone from Elvin Bishop to B.B. King), alongside drummer Larry Vann (of Ron Thompson's Resistors, and Elvin Bishop) and bassist Bing Nathan (Lavay Smith, Lost Weekend).
Website: http://www.macyblackman.com
---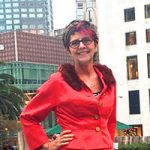 Dance Instructor Cheryl McBride: Cheryl has been inspiring dancers to move their feet to the dancing beat for more than 30 years. Originally from New Orleans, Louisiana, she has been dancing since she was a mere tyke. She is well known for teaching Cajun and Zydeco dancing which evolved in the Lafayette area of Louisiana. Her love of Swing dancing is inspired by the likes of Frankie Manning and she is passionate about sharing her enthusiasm through swing, lindy hop, charleston and balboa. In private lessons her repertoire also includes basic west coast swing, salsa, tango, waltz and more. The emphasis is on body language, comfort and fun. Yay for dancing!
---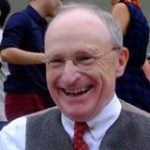 Dance Instructor Michael Marangio: Michael specializes in vintage dances, mainly of the "Swing Era." Dances include Lindy Hop, East Coast Swing, St. Louis Shag, Big Apple, Shim Sham, Charleston, and Balboa. Michael has been swing dancing since 1985, and dance teaching since 1995. He has taught at many different clubs and studios, mainly in the San Francisco Bay Area.  Michael is known for the ability to break down dance steps to into small pieces that make it easier to learn. He was inducted into the California Swing Dance Hall of Fame in 2008. He also does DJ work providing swing music for dance parties.  Michael learned the St. Louis Shag in 1986 and especially enjoys teaching it and dancing it. He hopes it gets to be more popular again and wants to see more people doing this fun dance.
---