Cal Alumni Big Band
Hosted by Karen and Michael
8pm Main Room: Beg-Int Swing/Lindy Lessons with Cheryl McBride and Michael Marangio

9-12pm Live Show and Dance Party with the Cal Alumni Big Band

DJ  Cheryl McBride

Doors Open at 7:30 pm.   $15

1317 San Pablo Blvd., Berkeley, CA (corner of Gilman).  Parking at REI after 9pm.

Admission $15 includes lessons and party.

Click Here to Buy Tickets
---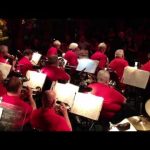 The Cal Alumni Big Band
The Cal Alumni Big Band is a nonprofit musical organization founded by and for Cal graduates and friends of the local jazz community. The Band is a venue for musicians to continue their quest to play big band jazz and to provide financial and organizational support for students of the University of California Jazz Ensembles educational program.
www.calalumbigband.8m.com
---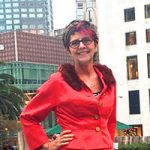 Dance Instructor Cheryl McBride: Cheryl has been inspiring dancers to move their feet to the dancing beat for more than 30 years. Originally from New Orleans, Louisiana, she has been dancing since she was a mere tyke. She is well known for teaching Cajun and Zydeco dancing which evolved in the Lafayette area of Louisiana. Her love of Swing dancing is inspired by the likes of Frankie Manning and she is passionate about sharing her enthusiasm through swing, lindy hop, charleston and balboa. In private lessons her repertoire also includes basic west coast swing, salsa, tango, waltz and more. The emphasis is on body language, comfort and fun. Yay for dancing!
---