Ashkenaz's Swing Community: Dance Instructors
(arranged alphabetically by first name)
---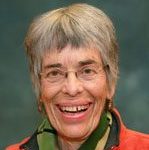 Dance Instructor Belinda Ricklefs: Belinda started dancing at age 5, and did her first jitterbugging as a teenager at Friday night socials in a church basement in Los Angeles. She has been teaching social dancing in the East Bay since 1975, including ballroom, Latin, disco, and, of course, swing. Belinda recently retired from teaching, but she is still loved by the community and appreciated for her contributions over the years.  Website: http://www.belindyhop.com/
---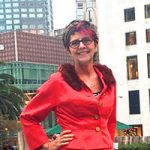 Dance Instructor Cheryl McBride:
Cheryl has been inspiring dancers to move their feet to the dancing beat for more than 30 years. Originally from New Orleans, Louisiana, she has been dancing since she was a mere tyke. She is well known for teaching Cajun and Zydeco dancing which evolved in the Lafayette area of Louisiana. Her love of Swing dancing is inspired by the likes of Frankie Manning and she is passionate about sharing her enthusiasm through swing, lindy hop, charleston and balboa. In private lessons her repertoire also includes basic west coast swing, salsa, tango, waltz and more. The emphasis is on body language, comfort and fun. Yay for dancing!
---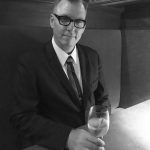 Dance Instructor Jeff Kroll: Jeff was drawn to Ballroom dancing in college and pursued it for over 9 years.  He was an original member of the Oaktown Alligators Balboa performance group. He started teaching in 2003, ran a weekly Balboa focused venue in Oakland from 2006 – 2013, and has taught weekly classes at Tuesday Night Jump at the Verdi club from 2006 to 2016 Jeff has danced for television and for the big screen, and has performed, taught, judged competitions, and DJed at countless public and private events all over the country and internationally! Jeff infuses everything with fun and creativity, even the most technical of details, and he is known for relaxed, patient individual attention and encouraging guidance.
---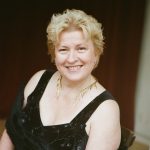 Dance Instructor Karen Lile: Karen began dancing in 1977 and teaching in 2006. She considers teaching as an opportunity to share her love of dance and to unlock each student's potential for enjoyment and mastery. She helps students discover the dancer inside of themselves and feel comfortable on the dance floor and to enjoy the process with an enthusiasm for learning.  Karen's  studies have included university level dance classes, pedagogy, dance teacher certifications, choreography and travel around the world to study with various teachers.   Website: http://www.karenandmichael.info
---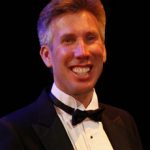 Dance Instructor Michael Arntz:
  Michael began teaching with Karen in 2007. Michael Arntz combines his years of experience as a musician with his training as a professional dance teacher to help students learn how to dance to the music with skill and ease. His patience and expertise help students feel comfortable about learning to dance for the first time. He is also a DJ for private events, and plays the music between the band's sets when there are live shows.
---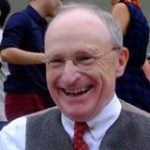 Dance Instructor Michael Marangio: Michael specializes in vintage dances, mainly of the "Swing Era." Dances include Lindy Hop, East Coast Swing, St. Louis Shag, Big Apple, Shim Sham, Charleston, and Balboa. Michael has been swing dancing since 1985, and dance teaching since 1995. He has taught at many different clubs and studios, mainly in the San Francisco Bay Area.  Michael is known for the ability to break down dance steps to into small pieces that make it easier to learn. He was inducted into the California Swing Dance Hall of Fame in 2008. He also does DJ work providing swing music for dance parties.  Michael learned the St. Louis Shag in 1986 and especially enjoys teaching it and dancing it. He hopes it gets to be more popular again and wants to see more people doing this fun dance.
---

Dance Instructor Nathan Dias: Nathan specializes in Lindy Hop, the high-energy swing dance from the 1930s and 40s. Nathan also loves to dance Charleston and jazz dance, and has dabbled in tap. He started swing dancing in 1997 and lindy hopping in 2000. A regular dancer in San Francisco since 2001, Nathan enjoys the , creativity and personal connection of social dancing as well as the challenge and satisfaction on working on and improving his dance.
---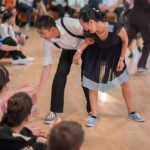 Dance Instructors Sam Nguyen and Calvin Lu: Sam and Calvin fell in love with swing dancing at UC Berkeley's Lindy on Sproul and SwingCal, both becoming active members of the swing community by teaching, mentoring, and DJing. Raised in Cal's ambidancetrous community, you'll often find them both leading and following on the social dance floor. Their dancing focuses on playful partnership and lighthearted silliness. Coming from performances with the Sproul Stompers and recent competition experience, Sam and Calvin are excited to share their enthusiasm at the Breakaway.
---
(click on name to go to dance instructor's email or website)
Calvin Lu
Jane Xavier Doughtery
Jeff Kroll
Karen and Michael
Michael Marangio
Sam Nguyen